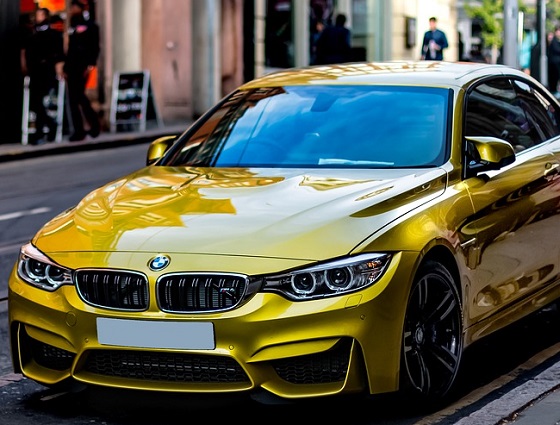 I've had many people tell me they had to give the car sales person a deposit on a car even before they negotiated a price, then they had to fight like crazy to get their deposit back if they didn't buy the vehicle!
Most car dealers insist that their sales people get a deposit from a potential customer as early in the sales process as possible. This puts enormous pressure on both the customer and the sales person.
Let's face it, how awkward is it for a sales person to have to get a deposit from a customer before they even agree to buy the car? It does not exactly foster a feeling of trust does it?
There is only one reason the car dealership wants a deposit; It's all about control!
They know that as long as they have your deposit you will not leave the dealership, thereby giving them more time to wear you down so you will buy a car from them on the spot.
A deposit is a tool to control you and nothing more!
There is no law that says you have to give a car dealer a deposit. They like to tell you the deposit is so you can show the dealer "Good Faith!"
You're the customer – you're the one with the money to spend! You are doing them a favor by considering a car purchase from them. Why do you have to show them "good faith?" They're the ones who need to show you "good faith!"
Over my career I have sold and financed hundreds and hundreds of vehicles with zero cash down. No deposit – no cash down. It happens every day in every car dealership around the country.
I routinely get emails from people telling me the car dealer refuses to give them their deposit back; that they signed something with microscopic fine print that says the car dealer gets to keep the deposit if they don't buy the vehicle.
What happened to the "good faith?"
Just remember, the next time you go into a car dealership to buy a car don't give them any deposit. If they won't give you a price on a car until you put down a deposit get out of there and go find an honest car dealer. There are still plenty of those around.
Even after you make a deal and agree to purchase you do not have to give them a deposit. Of course they want you to. They are afraid you'll go somewhere else, and get a better deal before you take delivery of your new car. Too bad for them. Tell them to show you some "good faith!"
If you are financing with nothing down (which is done all the time) there's no need to put down a deposit. If your deal includes some cash down and you want to give them a portion or all of that cash down ahead of time go ahead, but you can wait until you pick up the car to give them the full down payment.
If you do give them a deposit make sure you get a receipt signed by someone in authority (not the car sales person) saying your deposit is refundable if you change your mind. Use a credit card to pay your deposit if at all possible.
The only exception to the "no deposit" rule is if you are ordering a new car that's not in stock. Then and only then should you give the dealer a small deposit to order the car. Just make sure the deposit that you give them is deducted from the selling price when the car comes in. . . and get that in writing.